01 Oct 2017 - You should get this card in the mail.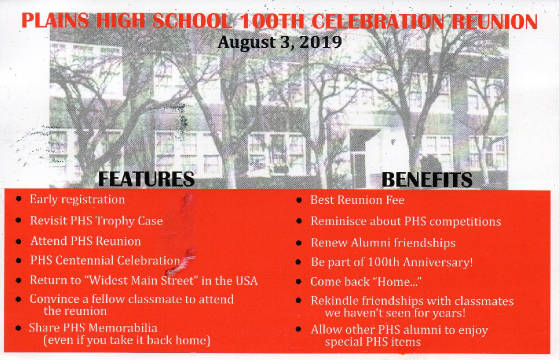 Does the Alumni Committee have your current address?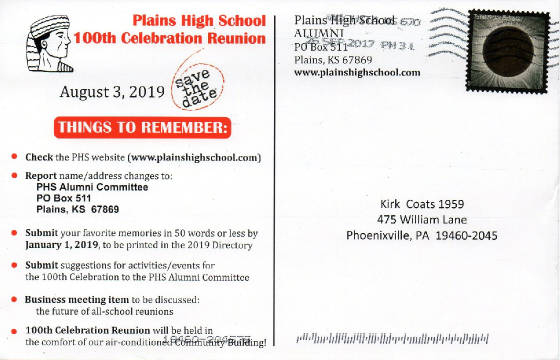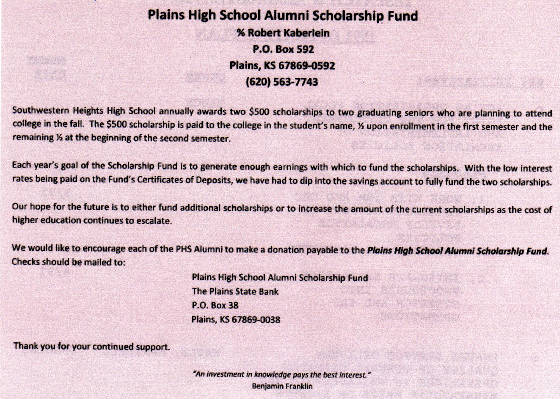 MEMORIES OF THE 2016 REUNION including list of attendees <---Click here
06 Sep 2016 - Added photos to this report so you can see the people in each activity plus included the Reunion invitation for posterity.



1995 Reunion from the Plains Journal Thanks to Jim Staples - Class of 1950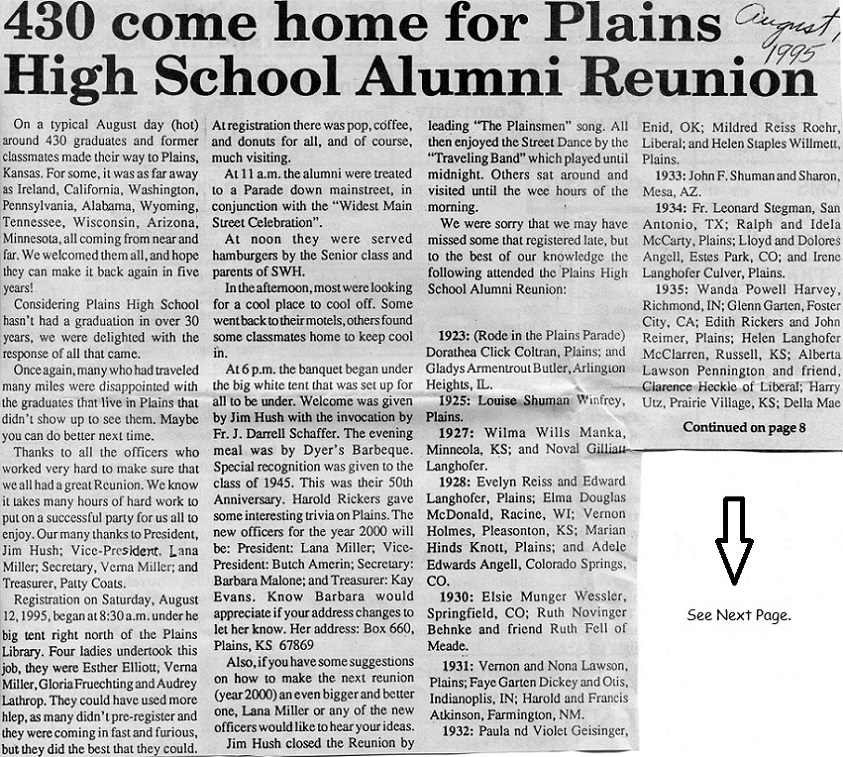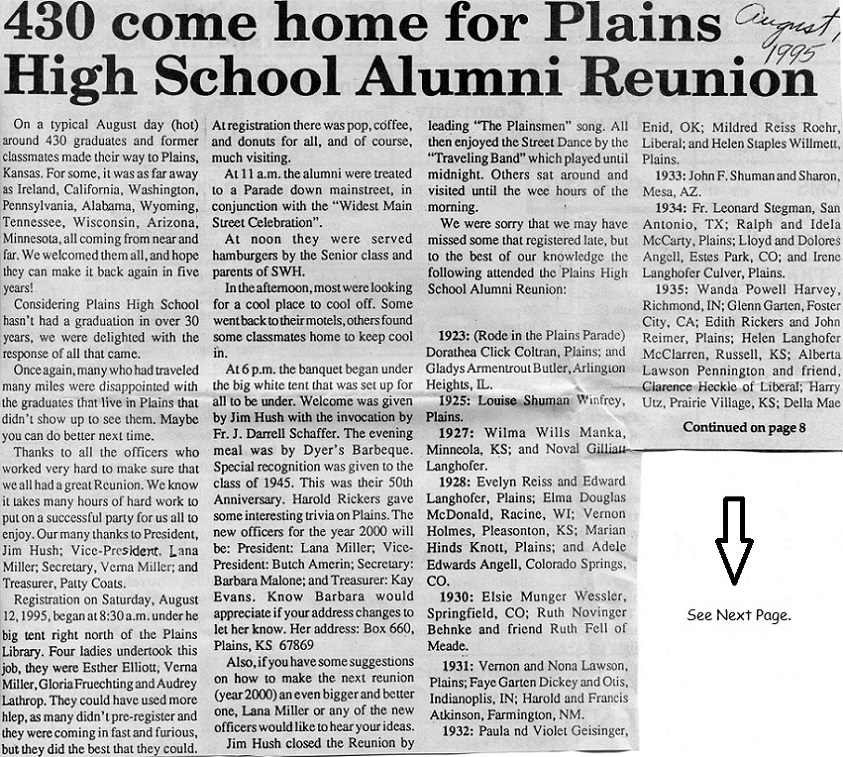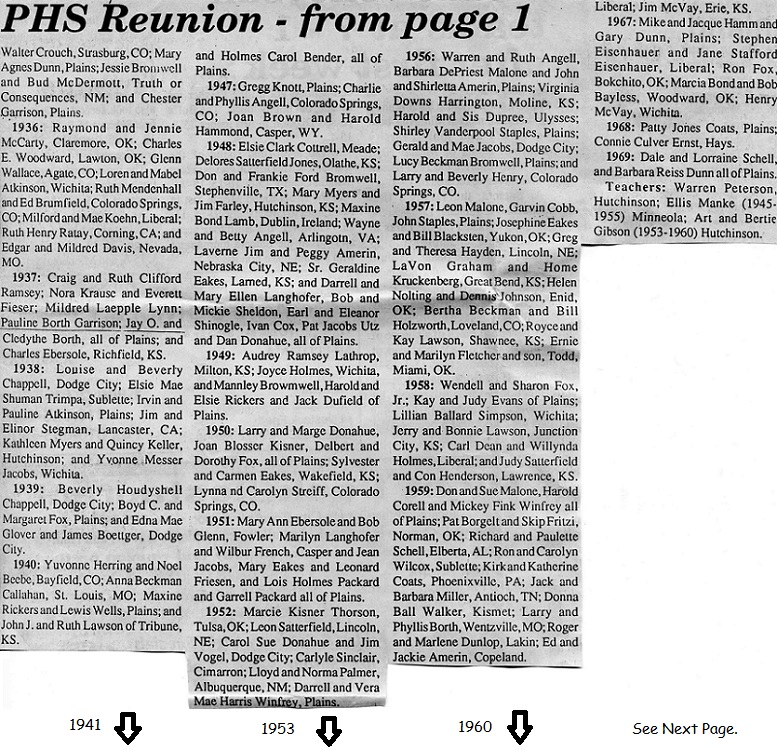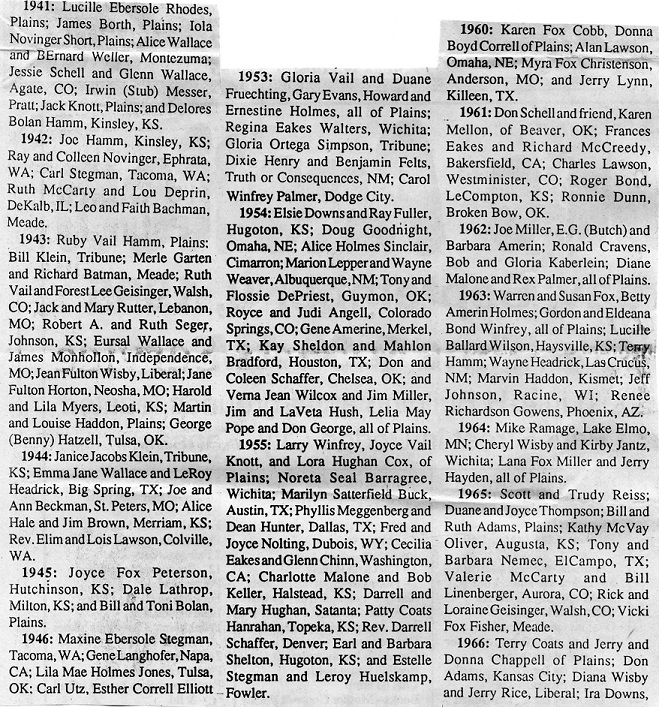 1960 Reunion Announcement from Vicki FOX, Fisher



Reunion of 11 Jun 1955 from Jim Staples